Rare large Antique Rocking Horse on Bow Rocker with Scottish Castle provenance
With deep regret... This beautiful large antique bow rocking horse who previously resided in one of Scotlands well known castles & comes with genuine provenance, is now looking for a loving appreciative home.
Refurbished many years ago whilst still resident at Cassilli House Castle in Scotland where the Kennedy family moved to from their previous residence 'Culzean Castle' which they had handed to the Scottish national trust in 1946, Reckless underwent a more recent restoration a few years ago to include conservation of his original bow.
He was repainted to a more authentic pattern of his period & given a beautiful horsehair mane & tail. His old saddlery & components that he came with from Cassilli house have been kept safe and will come with him to his new owner, as is all part of his history.
Being the very old horse that he is ( Circa 1860) he rocks with a wobble and has age / wood movement cracks including around where his legs meet his body. This is all part & parcel of how wood reacts to its environment & also in reckless's case his age. This has not been an issue to his appreciative collector as he is considered retired and has been appreciated purely as an interior piece of Beauty, uniqueness & British history. His new owner will need to be understanding & appreciate that this is his nature.
For further information on Reckless please enquire through the 'Contact Us' page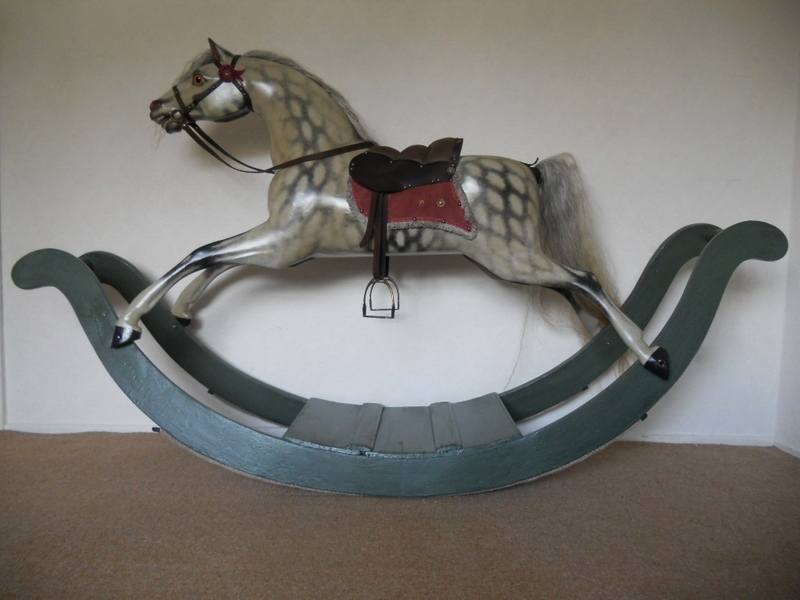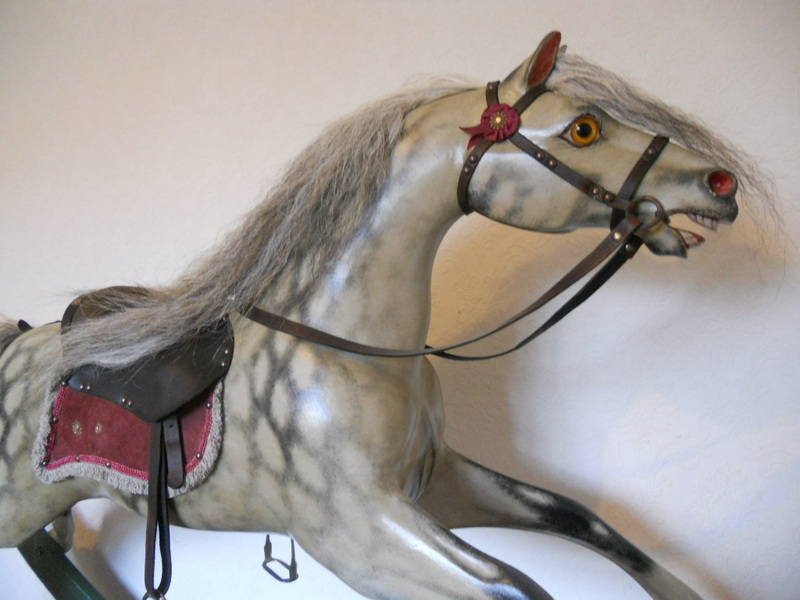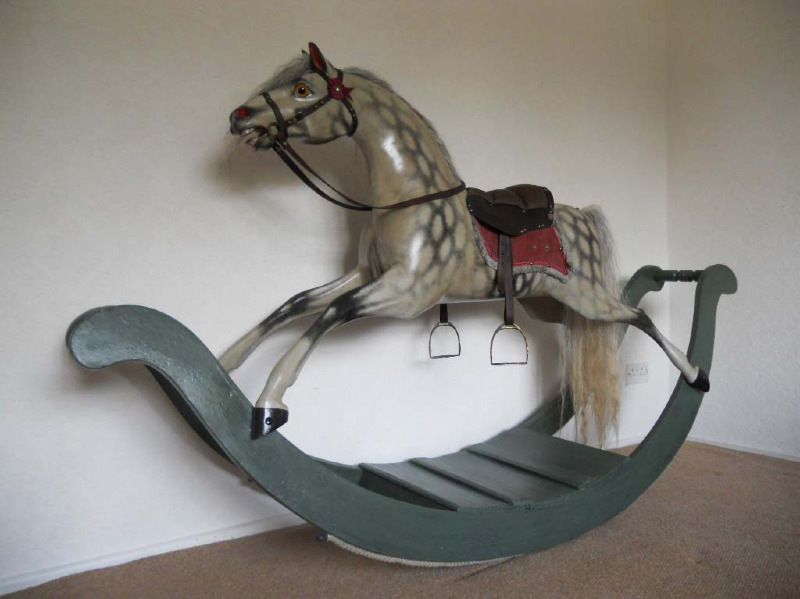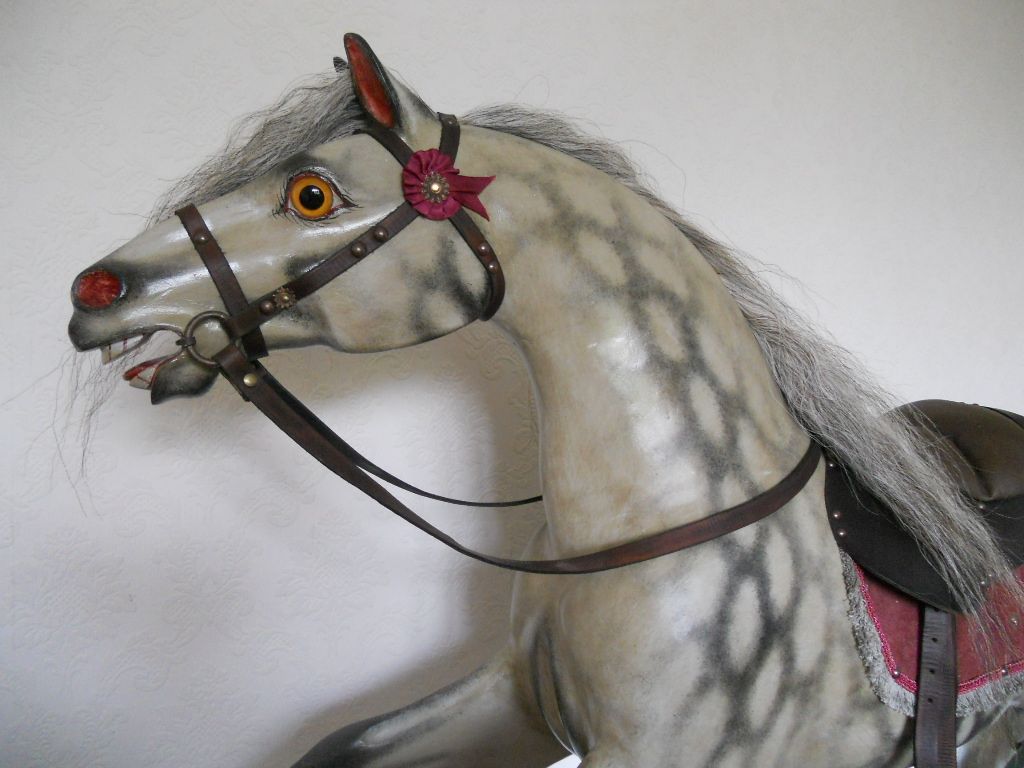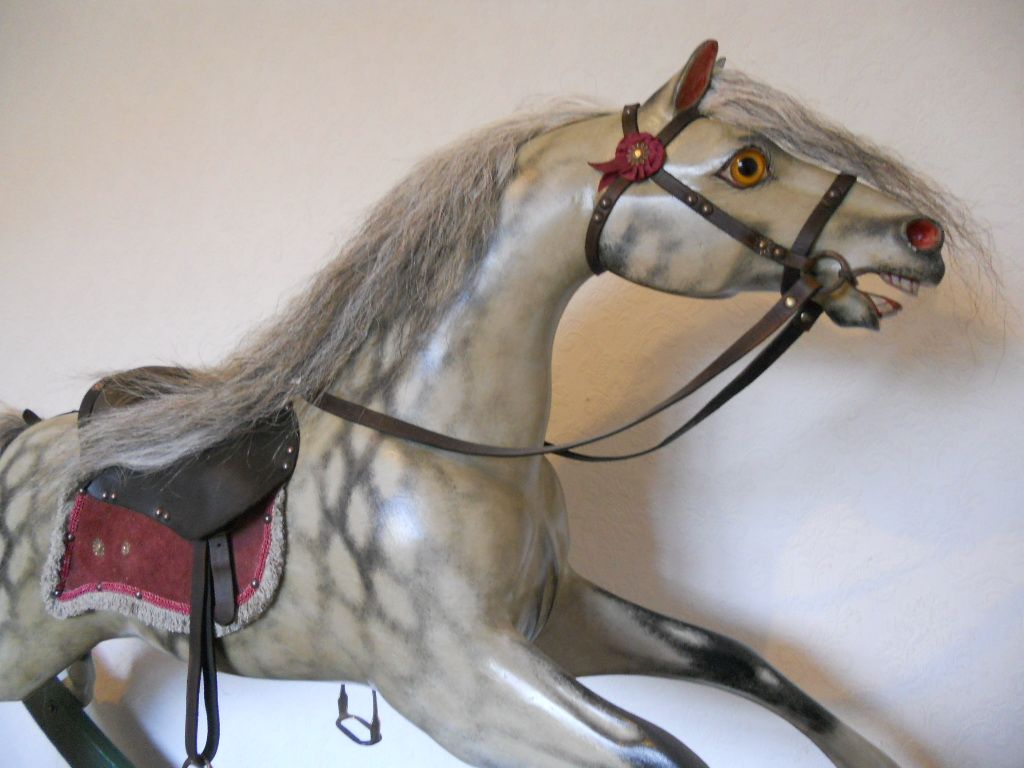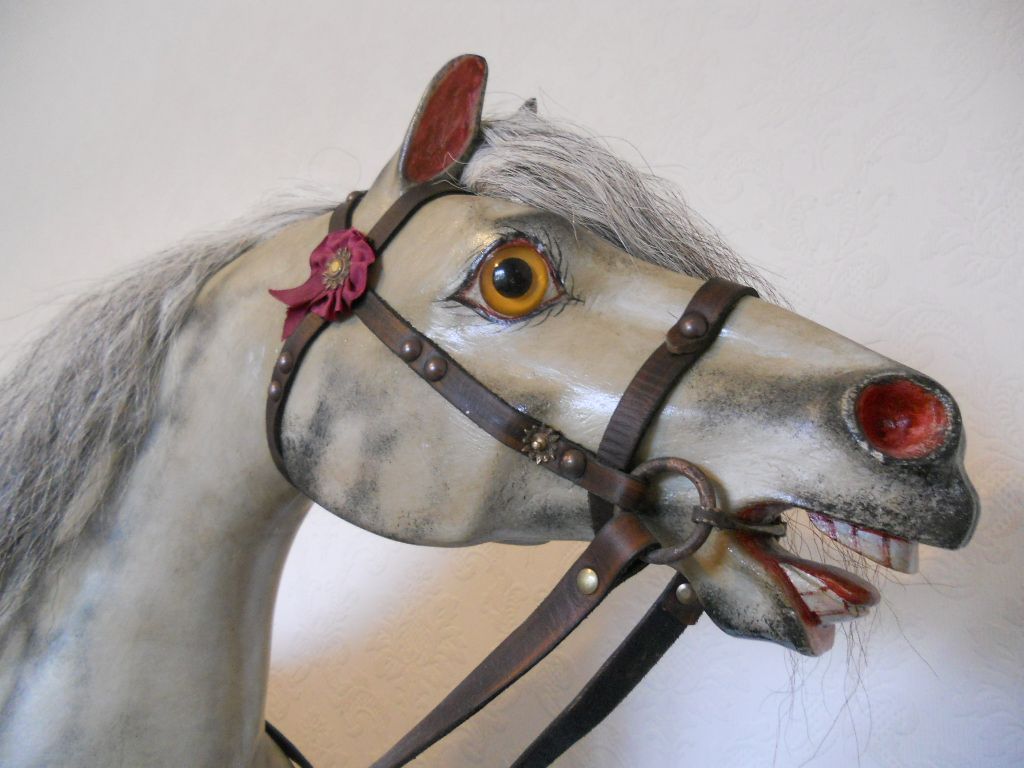 Further info & pictures to be added...