Antique Bow Rocking Horses are often unattributed, although some present clues to their manufacturer by the style of carving, paintwork and harness.
Below are photos shown purely for your interest of rocking horses which also include some modern makers such as Legends & Stevenson Brothers...
Please note, the rocking horses on this page are not available for sale. The photos are for your interest only.
For rocking horses for sale - please look on the specific RockingHorsesForSale page in the main menu.
Cassilli House Rocking Horse
A fabulous & rare bow rocking horse who previously resided at culzean Castle & Cassilli house with the Kennedy Clan.
He has unusual carving to his wither area, extra carving to all his legs & a detailed carved face with flared nostrils and a tongue.
This fine horse is unattributed in make & displays the outstretched racing stance of the earlier period horses.
He is in restored condition in this photo.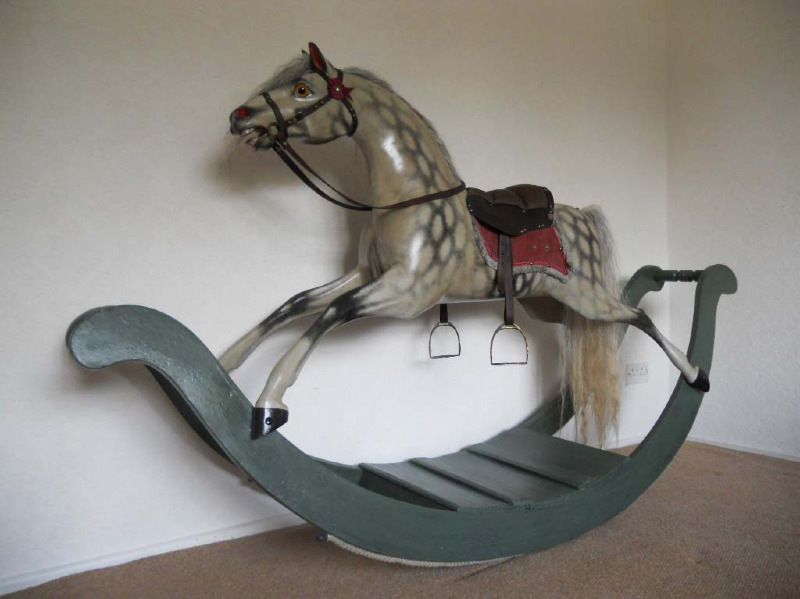 The rocking horse race!
Photographed next to each other the different style of carving can be seen.
Cassilli House Rocking horse on the left is in racing stance & the horse on the right has a more tucked in head.
Although unattributed - both are fine rare specimens. In restored condition.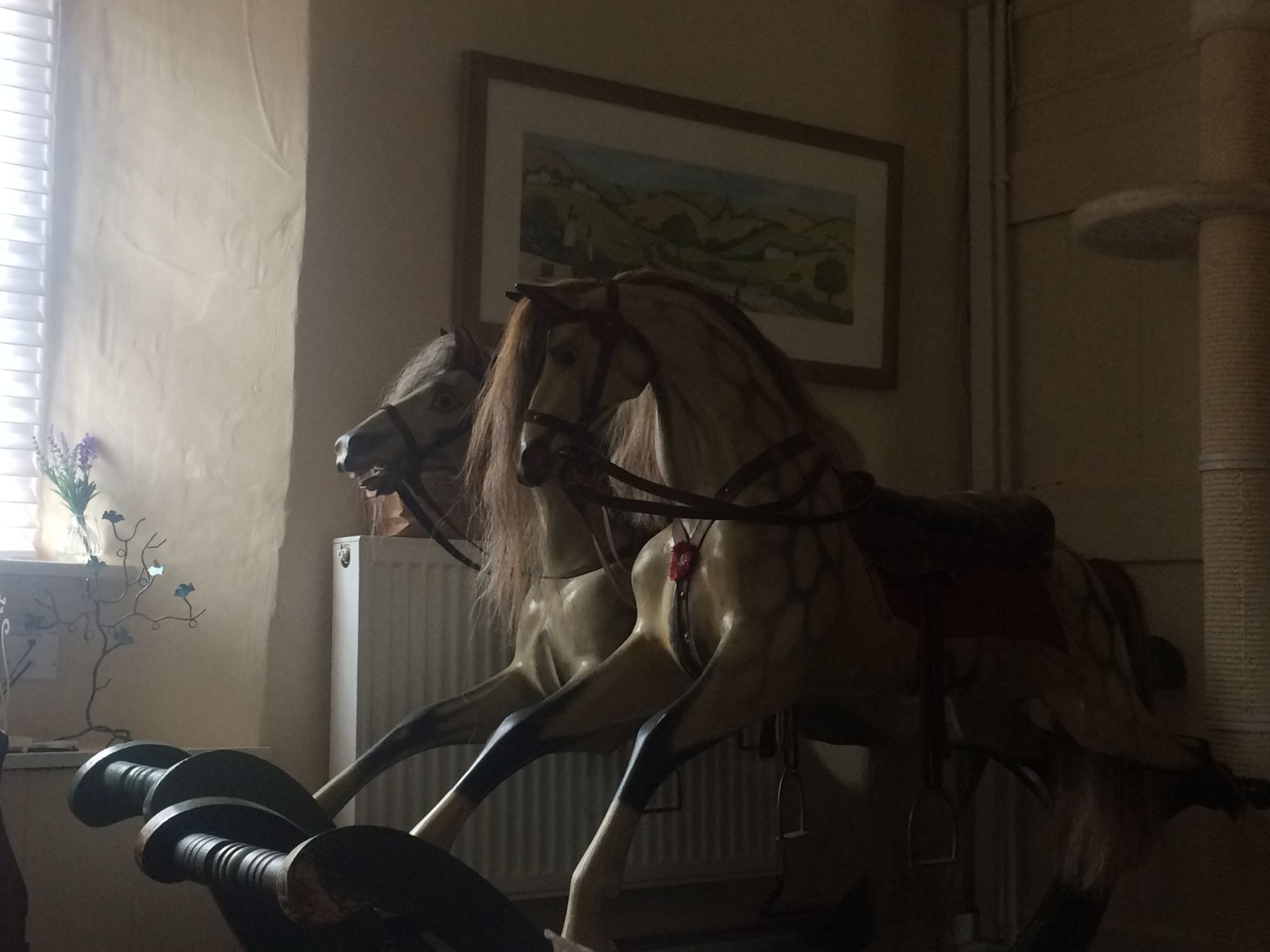 Circa 1970's is this Bow Rocking horse created by Haddon.
They made these under the 'Eventer' range & the mould is evidently taken from a G J Lines bow rocking horse, which can be seen by way of the moulding that replicates the extra carving in the 'V' shape above it's front legs.
These bows were made with end seats for the children to sit upon in the nursery.