There are many rocking horse makers who have manufactured rocking horses in recent times including todays market & Legends Rocking Horses deserve a mention.
Their designs are truly exquisite with great attention to detail.
They pride themselves on crafting Victorian & Georgian replica rocking horses as well as Carousels from hardwoods using traditional carving tools & time served tecniques. Bespoke models are their speciality including the Pharlap rocking horse, The Arab horse & the trotting horse... all very individual in design.
Their horses come in a variety of finishes, including traditional dapple grey, a natural realistic dapple & also wood finishes including Cherry wood & Oak.
Reknowned for their beauty and also strength they are often purchased not only for their beauty & design but also usability.
If you are looking to rehome a Legend Rocking Horse. & you have one you would like to advertise for sale please click here
Please note, the rocking horses on this page are not available for sale. The photos are for your interest only.
For rocking horses for sale - please look on the specific RockingHorsesForSale page in the main menu.
This particular rocking horse crafted by Legends has been given a bespoke finish in a dappled steel grey. He has the usual quality saddlery in a fixed style & sits on a hardwood swingstand. Take note of his detailed muscle carving to his legs and neck.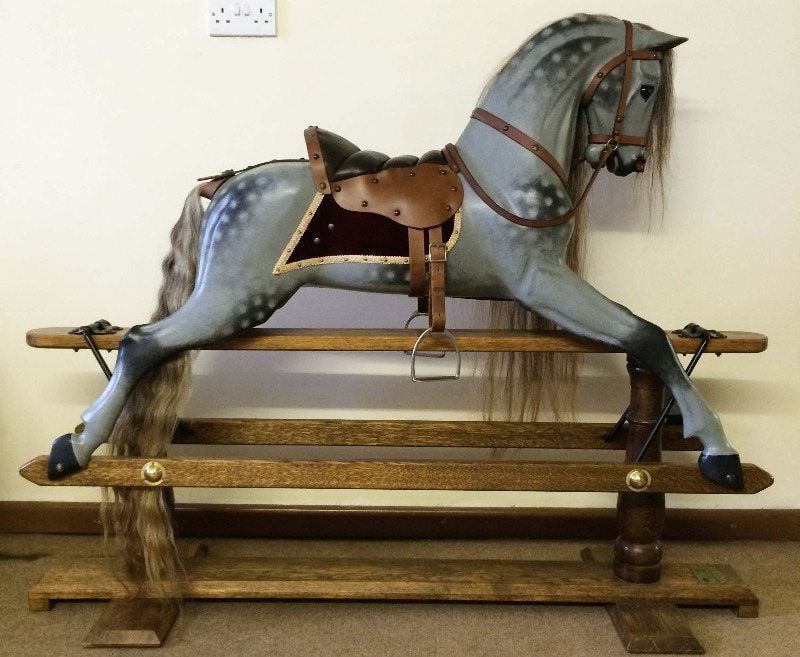 Legend Rocking Horse head
Here is a close up showing the stunning carving to the head of this Legends rocking horse.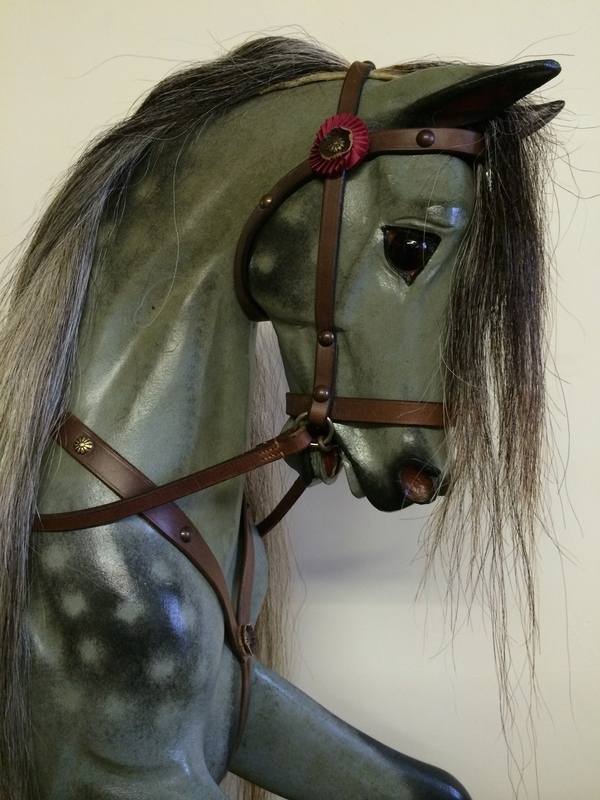 Legends Rocking Horse Head
Another angle showing the beautifully carved flared nostrils and kind eye expression on this bespoke Steel dapple grey Legends rocking horse. Also note the neck muscle carving .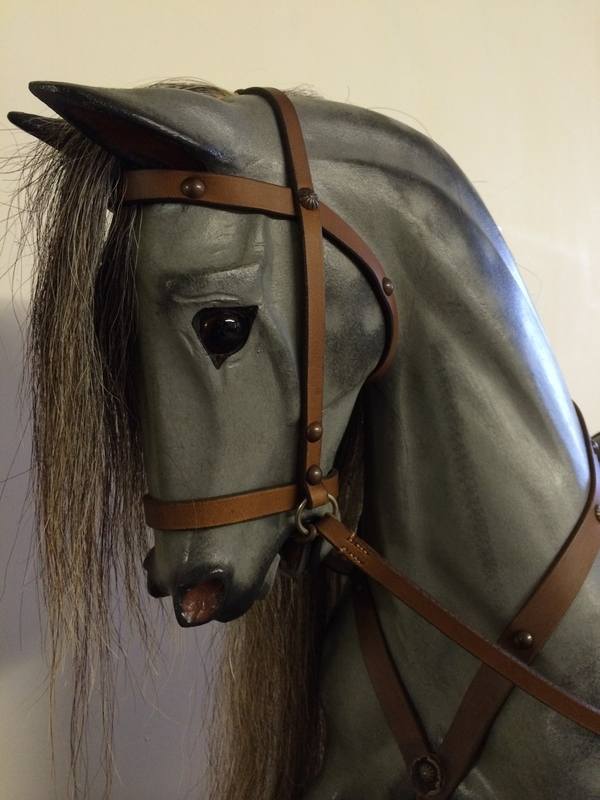 Finished with a long flowing mane & tail in horsehair completes the look to this bespoke crafted rocking horse by Legends. this was one that was previously offered for sale & quickly found a new home!