Rocking horse accessories for sale, rocking horse rossettes, rocking horse books, keep checking back as stock changes...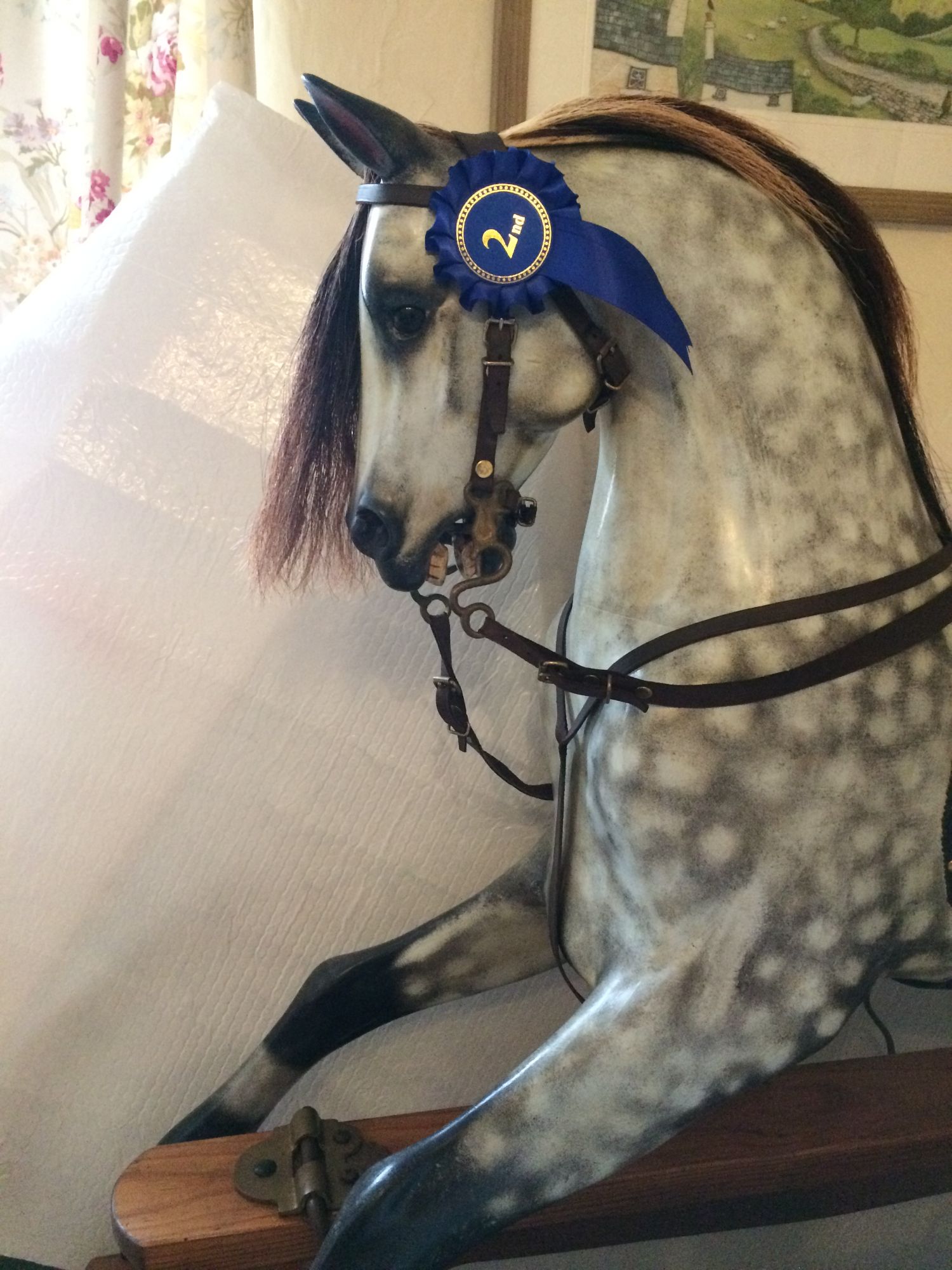 Rocking horse play!
Rocking horse rosettes for sale in sets of 3 ( 1st, 2nd & 3rd) in red, blue & yellow.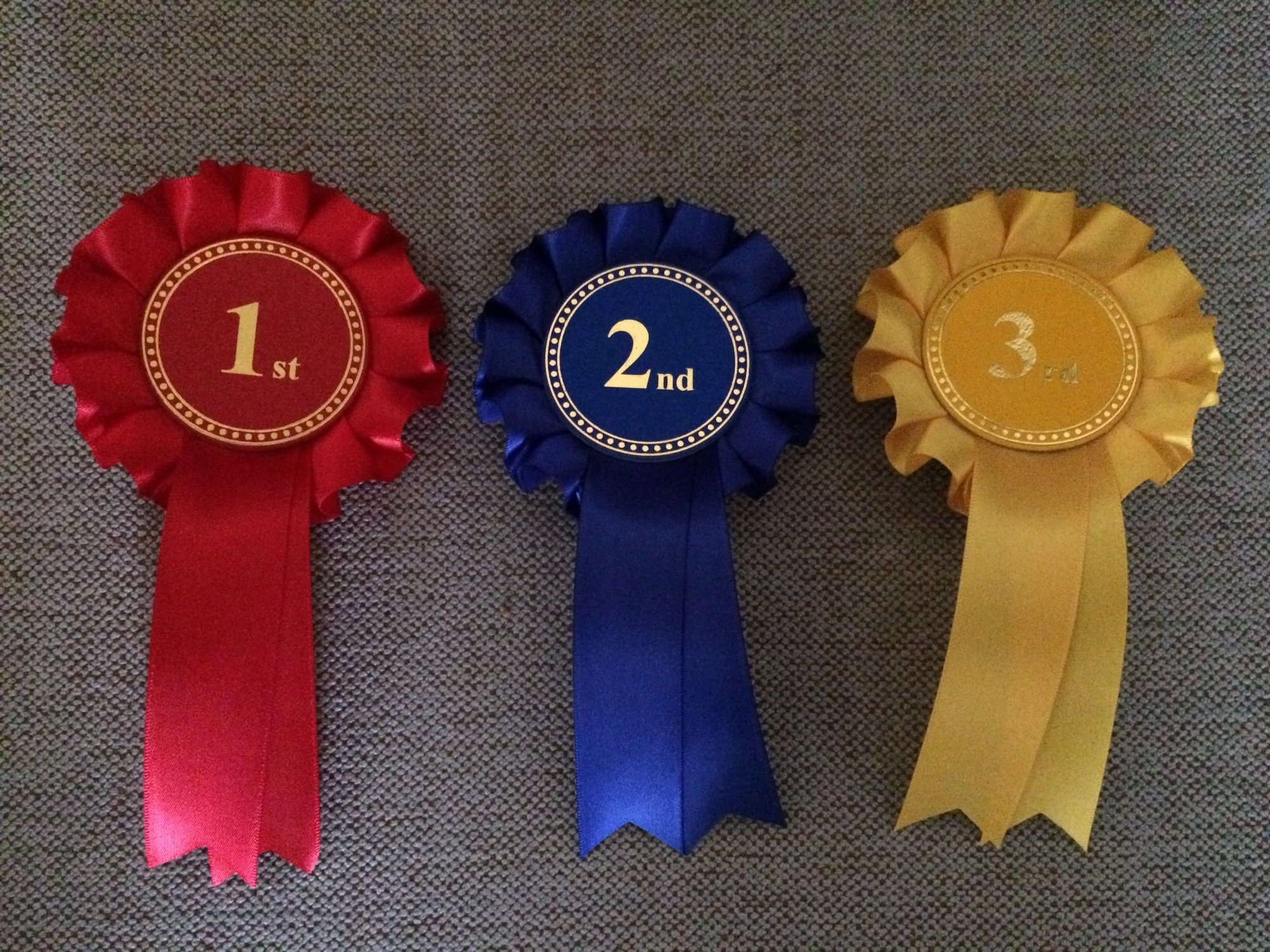 These rosettes are approx 8.5cm across the head & come with a bridle clip so that they can be slipped through the browband end or bridle strap. They can also be attached to the martingale chest strap.
This rosette is shown attached to the bridle of a 48" high rocking horse.
£12.50 for a set of three. P&P £1.95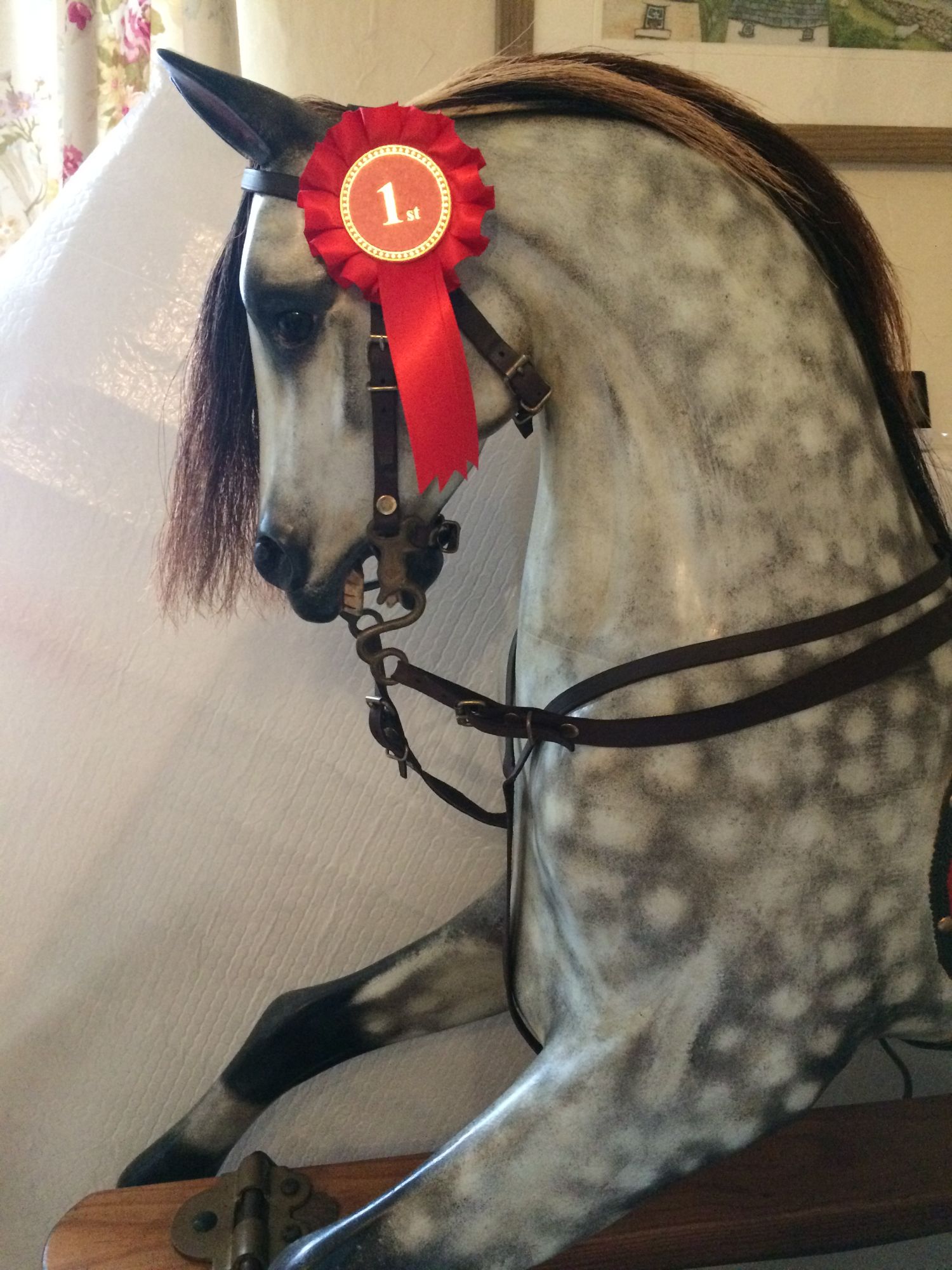 This is the First prize rosette in red, fully removable with a bridle clip to attach to the bridle or martingale chest strap.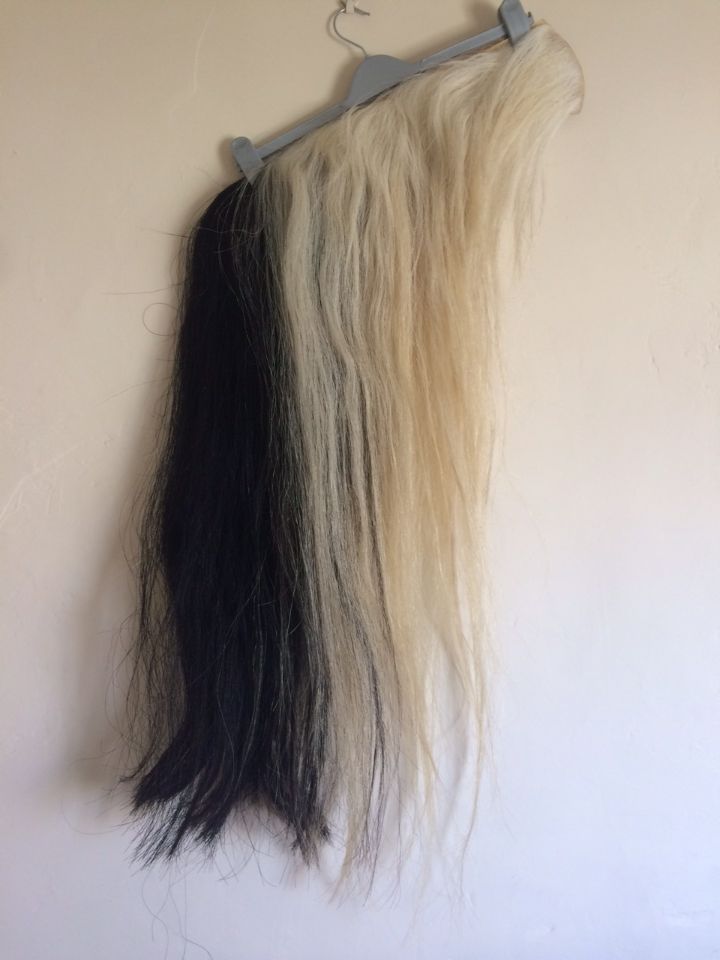 Rocking horse restoration...
Horse hair comes in many different colours.
You may be restoring your rocking horse or simply want to give it a new mane & tail.
Horse hair for rocking horse restoration may from time to time be available for sale.
Please enquire through the 'contact us' page for present availablity. Thankyou.